Week Four of the Divergent Faction Challenge (based on the book Divergent by Veronica Roth):
Well, this week was not a good week for the  Faction Challenge, and it had nothing to do with Erudite.  I just found it impossible to focus on anything beyond finishing up my MILA draft.  Right now, the only faction I'm good for is the Sleep Faction.
Here's what it says about Erudite off the Divergent fansite:
ERUDITE: characterized by great knowledge; learned or scholarly
The word "erudite" focuses on knowledge rather than intelligence– intelligence being something you're born with, and can't necessarily control, and knowledge being something that you acquire. I find that interesting, given what I know about Erudite.
Although, come to think of it, the time constraints I had this week *are* relevant. Personally, I would love nothing more than to be a lifetime student. I love learning, and I love academic settings. I love researching topics that interest me–in fact, several of my friends have dubbed me "the Google Queen."  But, as awesome as it might be, I can't sit around all day and focus purely on the acquisition of knowledge.  Other commitments–kids, home life, work, etc–all have to take priority.
Plus, I only want to study things I have a genuine interest in–often, with the intent of using that knowledge in some way.  Knowledge for knowledge's sake is all fine and dandy, but it seems like a better use of time would be learning how to implement some of that newfound information.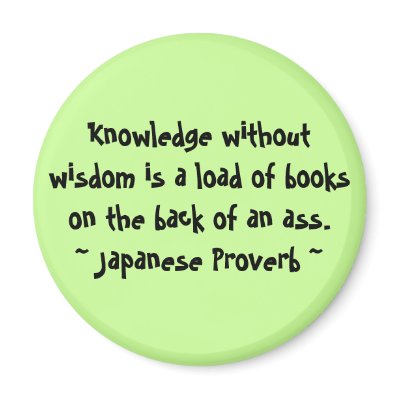 As usual, keep checking back in for links to other participants, which I'll list below!  And make sure to tune in next week, where we conclude the challenge with….
DAUNTLESS!
Share on Facebook
5 Responses to "Divergent Faction Challenge Results: Erudite"
Leave a Reply